Sunny coast kayaks English Menu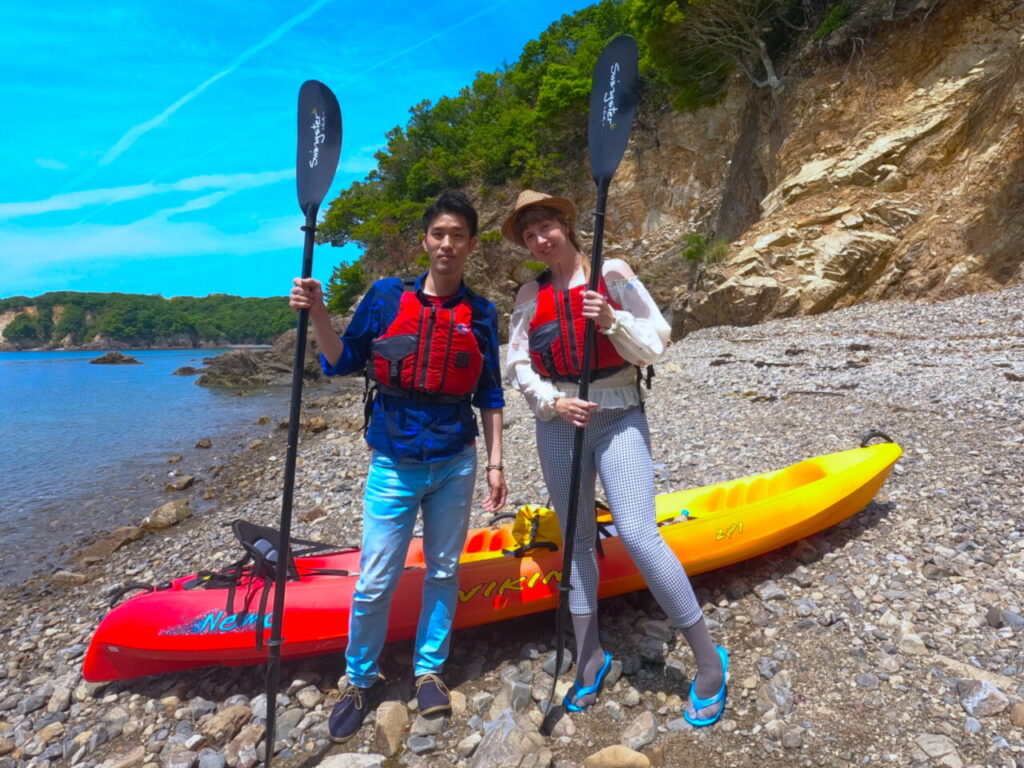 The basic duration of the rental service is 3 hours. Items are to be returned by 4 pm. * Extension fee applicable on an hourly basis.
Rental gears include paddles, spare paddles, a life jacket (mandatory requirement to wear a life jacket due to Japanese laws and regulations), and the bay map. GPS is equipped to keep you safe in case of emergency.
Customers with kayak licenses can also rent a closed-deck kayak (sea kayak). For license holders, we will ask you to present your license through our communication (email) before the rental date.
Kayak Rental Services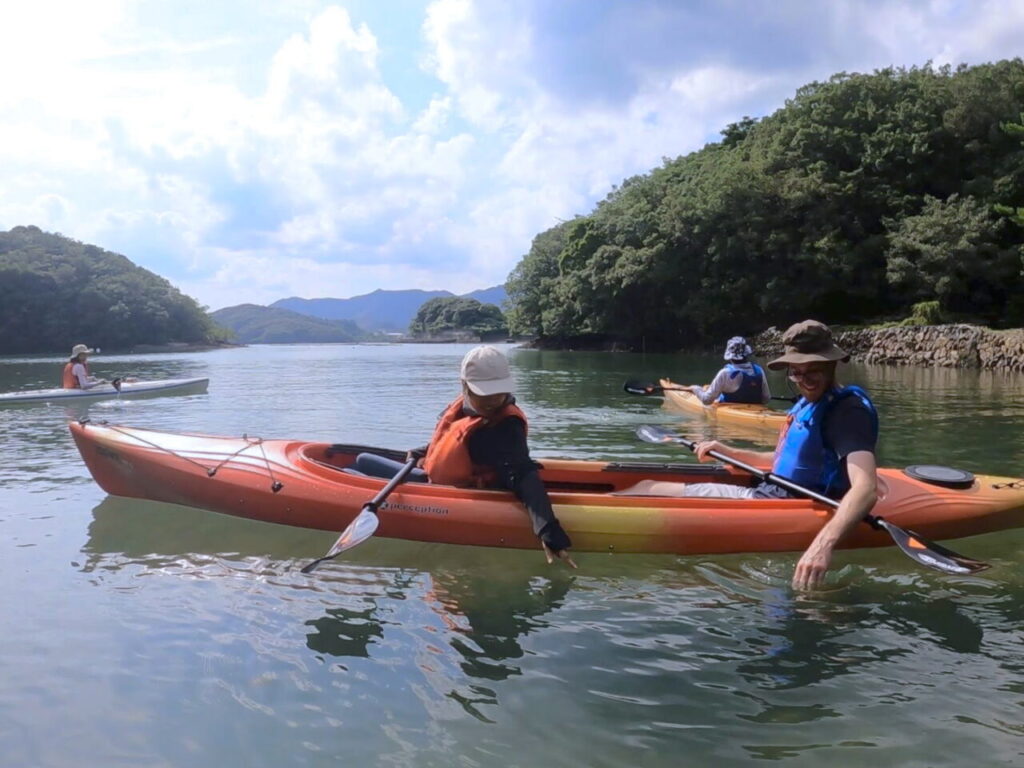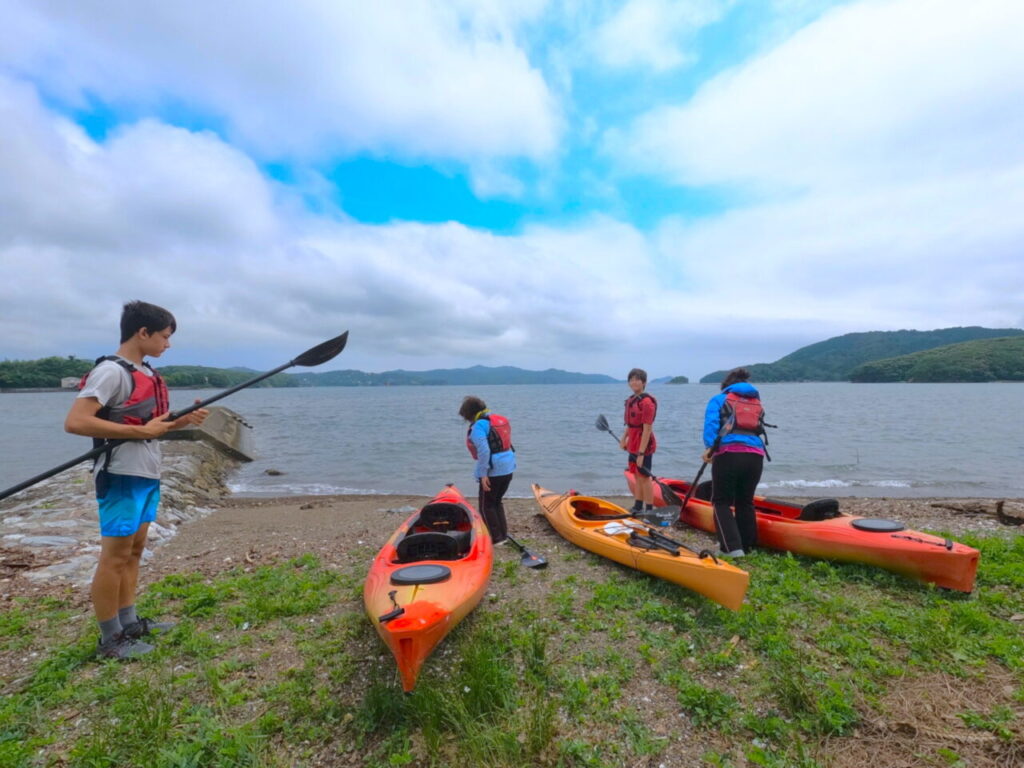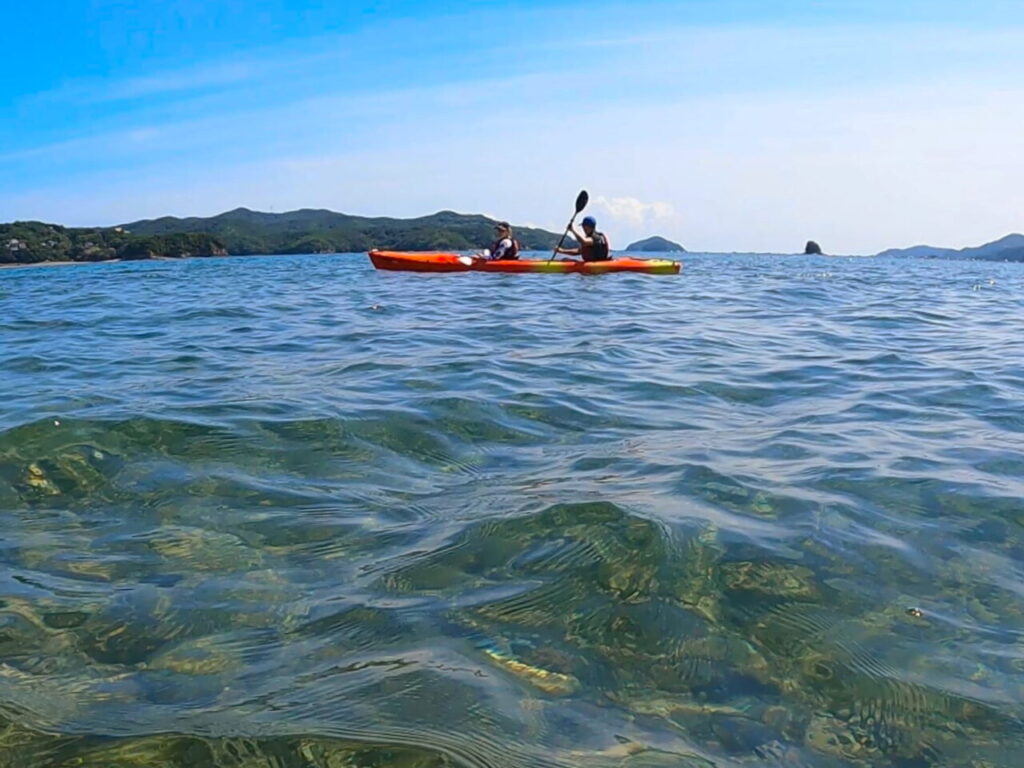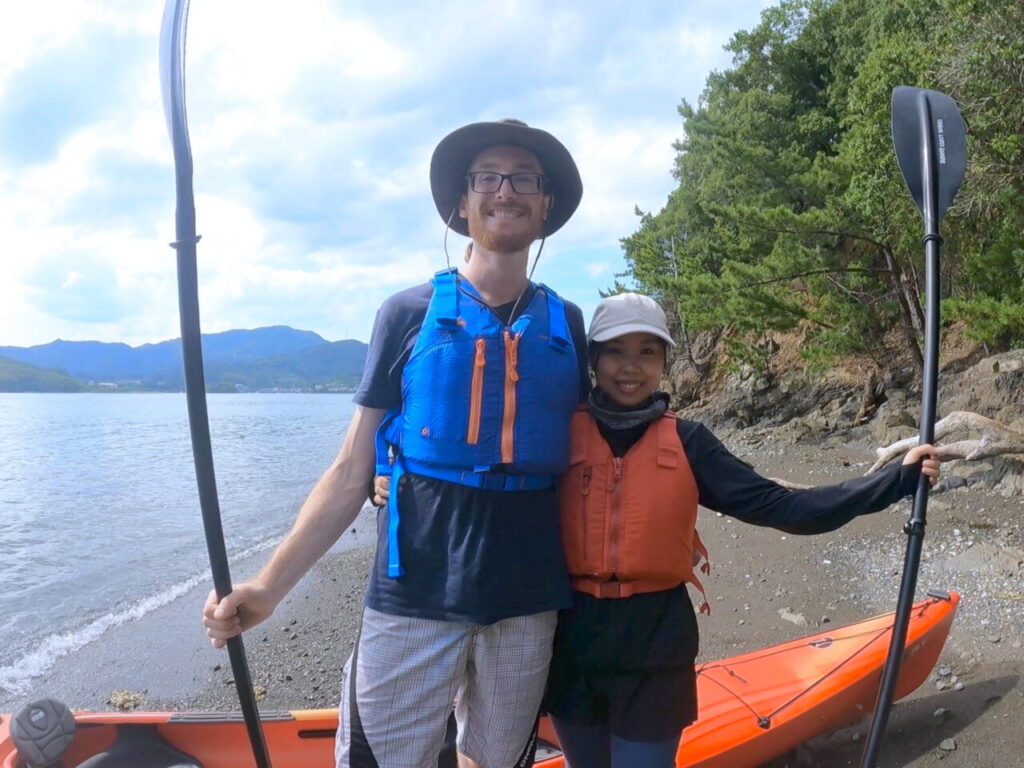 Availability
Please refer to the calendar (only available on business days)
Rental fee
・Single kayak: 4,400 JPY for 3 hours
・Tandem kayak: 6,600 JPY for 3 hours
* Subject to an extension fee of 1,100 JPY per hour if it exceeds 3 hours.
Registration hours
9 am to 1 pm
Registration location
Sunny Coast Kayaks
Our rental service
includes a kayak, paddles, spare paddles, a life jacket, a waterproof bag, a waterproof smartphone case, and a map.
The price above includes tax.
"Three rules" to follow when using the rental kayaks
Please make sure to read and abide by the rules below.
Stay away from the buoy, raft, and net near fishing facilities. Make sure there is a distance of at least 50m(approx. 165 ft.).
Stay alert to sea traffic. Kayak must "wait" or "avoid" other vessels.
Put your smartphone in the waterproof case and have it ready to be used anytime. Call immediately in case of an emergency! Sunny Coast Kayaks may call you if you are beyond the navigation area.
Attention
* Sunny Coast Kayaks may claim a cost for damage caused by willful misconduct or gross negligence.
* Please pay the rental fee of 3 hours upon registration. The extension fee is to be settled upon your return.
* Please return by 4 pm and make sure you arrive on time. If you are late, we will contact you and send a powerboat at our discretion. (The actual cost is charged to the customer. Towing fee by using a powerboat is 11,000 JPY or more.)
Fishing facilities and sea traffic
There are many aquaculture rafts for sea bream, tuna, oysters, and pearls in Gokasho Bay, as well as fixed fishing nets, buoys to locate the fishing baskets, and fish ponds in the sea for fishermen.
Do not go close to these facilities; stay at least 50m(approx. 165 ft.) away.
A local fisherman might warn you directly if you are too close to a fishing facility. A malicious act by a customer (e.g., riding up a raft) may lead to restrictions on kayaks in the bay.
The traffic in Gokasho Bay is quiet, but fishing boats and recreational boats do come and go. The entire bay is a harbor limit; kayakers must wait for and avoid vessels by law.
Please keep in mind to "wait" and "avoid." When "waiting," pay careful attention to your surroundings. Make a close formation if you are paddling with more than one kayak. When "avoiding," move close to the shore or go behind an island or a large fishing facility against the vessel's path.
Do not expect the other vessel to avoid you. Bear in mind that you are the only one who can protect yourself.
Communication during an emergency
Please call Sunny Coast Kayaks immediately if you are in trouble or in case of an emergency.
As a part of the kayak rental, we will also lend you a waterproof smartphone case. We recommend having it outside the waterproof bag and inside your lifejacket pocket.
Upon registration, customers must check that their smartphone works over the waterproof case. The case is buoyant, but connect it to the lifejacket using a leash to prevent your smartphone from being washed away.
Sunny Coast Kayaks may call you if you are out of the navigation area or significantly late after the scheduled return time, so please make sure to get on the phone. If we have no response, we will dispatch a powerboat in case of emergency.
A smartphone is an essential communication tool. Keep it together with you at all times to be in use.
Criteria for the Cancellation of Rental Services
We will call off the kayak rental services if the weather forecast* for the day before shows wind speed of 10 m/s(approx. 36 km/h, 23 mph) or stronger. We will also call off the service if the weather forecast* in the morning shows wind speed of 7 m/s(approx. 25 km/h, 15 mph) or stronger.
* Weather forecast for Minami-ise Town on windy.com.
Based on an on-site observation, contrary to the weather forecast, the services of Kayak rentals will be closed if the wind blows stronger than 5 m/s(approx. 18 km/h, 12 mph).
Attention
Please be aware that Sunny Coast Kayaks may claim an actual cost for damage caused by willful misconduct or gross negligence.
How to reserve a rental kayak
Please sign up from the form below.
Sunny coast kayaks English Menu