Sunny coast kayaks English Menu
Ise-Shima National Park is an area with the renowned Ise Jingu and the rich blessings of nature.
Ise Jingu, the spiritual home of Japanese people
The area has a scenic and calm cove with intricate coastlines and the magnificent landscape created by the Black Current.
Pearl Culture, the gem of the sea inherited for more than 100 years
The abundant blessings of the sea where the ama diver culture is still alive, nurtured by the vast forest of Ise Jingu
The Ise-Shima area of Mie, an area described as "the land of beauty" in the Chronicles of Japan
A unique experience at the ocean in the Country of the Rising Sun.
Let's enjoy Kayaking in Gokasho Bay! Overview of the rental and private tour services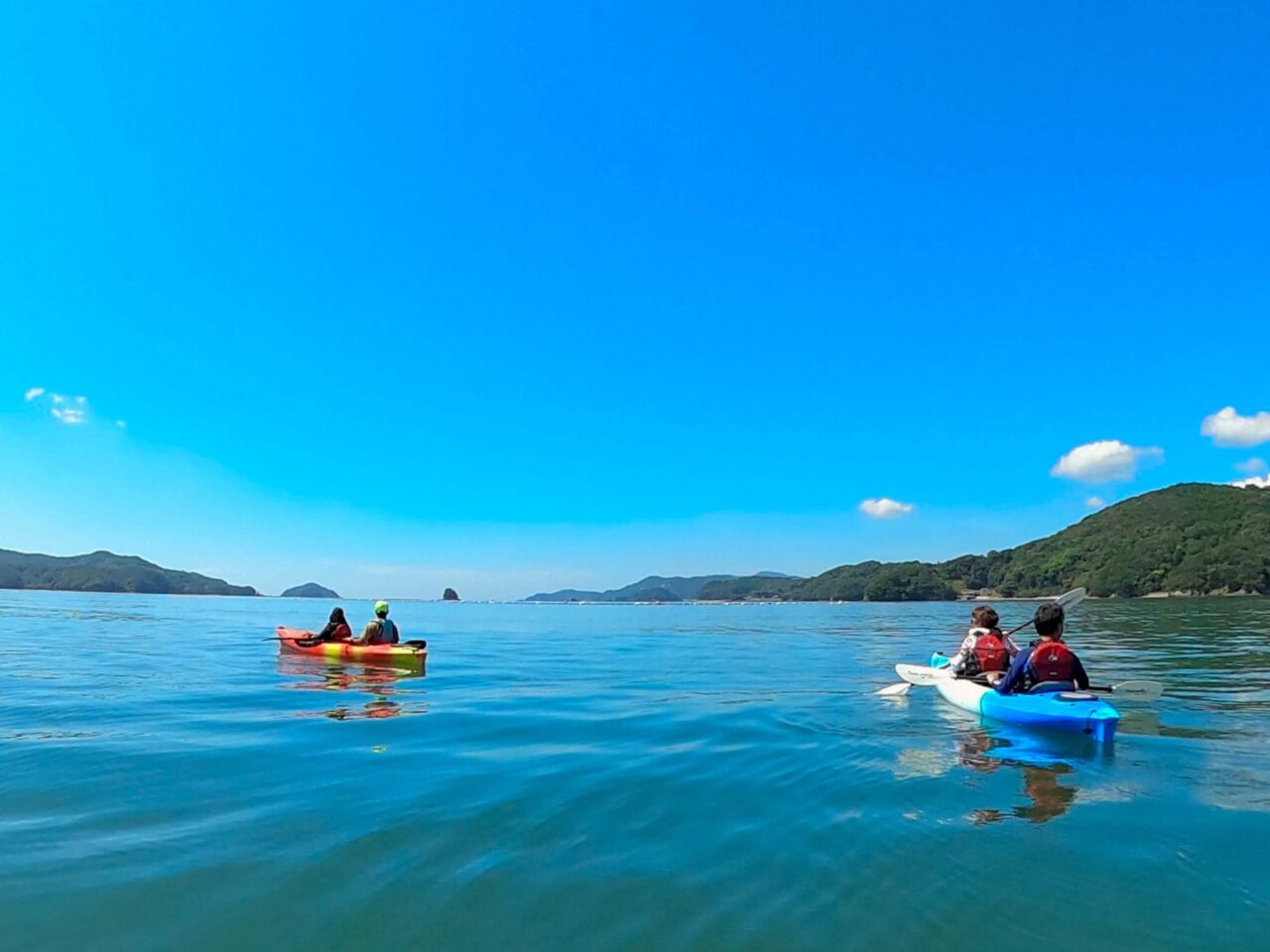 Sunny Coast Kayaks provides rental services and private kayak tours.
Kayak Rental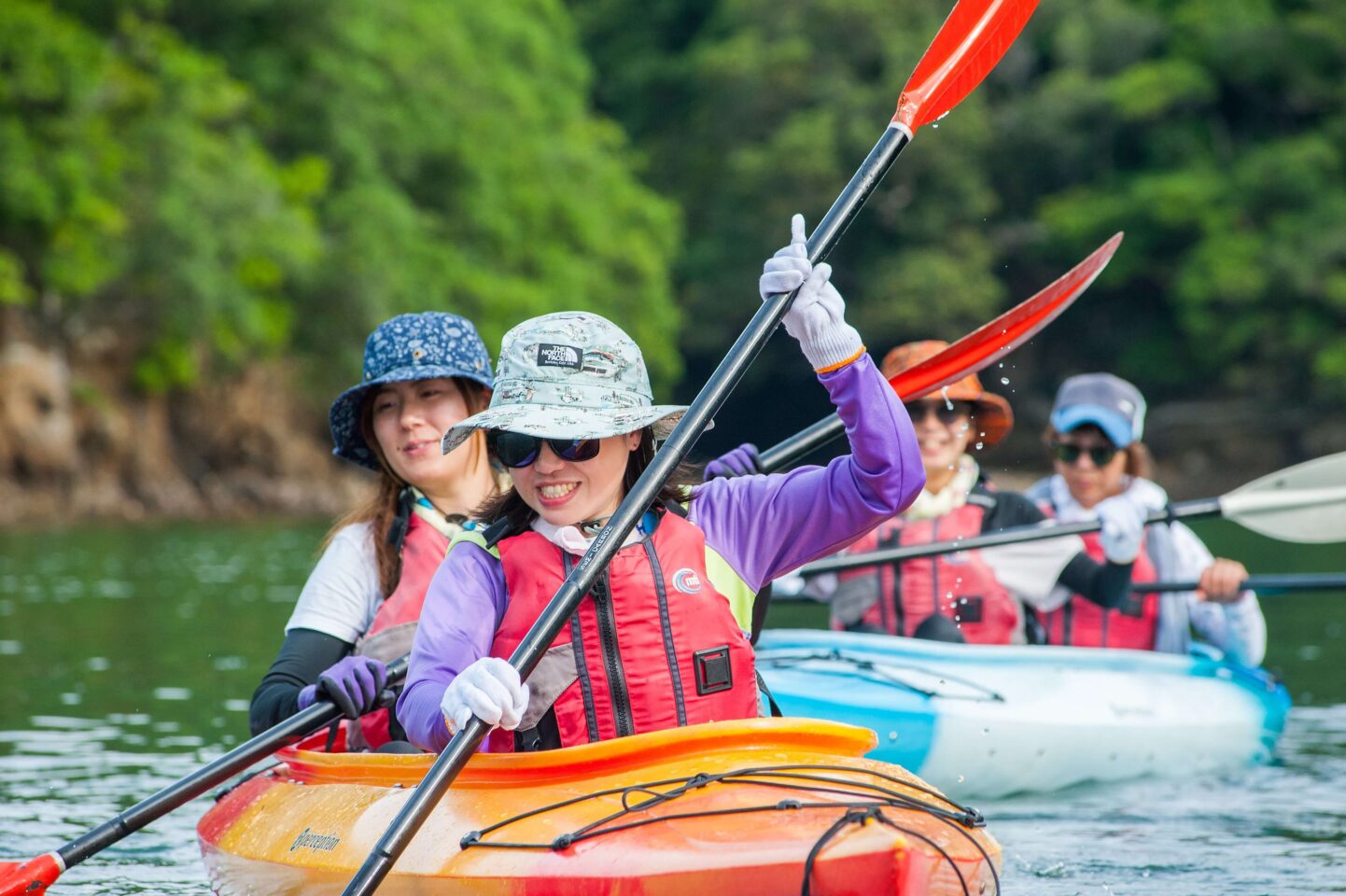 <Overview of the Rental Kayak Service>
We have single and tandem sit-on-top kayaks available for rental. Customers with kayak licenses can also rent a closed-deck kayak (seakayak). (Please present your license upon reservation.)
We can rent kayaks for three hours and above. Items are to be returned by 4 pm. Rental gears include paddles, spare paddles, a life jacket (mandatory requirement to wear a life jacket due to Japanese laws and regulations), and the bay map. GPS is equipped to keep you safe in case of emergency.
Click Here

Rental

The basic duration of the rental service is 3 hours. Items are to be returned by 4 pm. * Extension f ...

続きを見る
Private Tour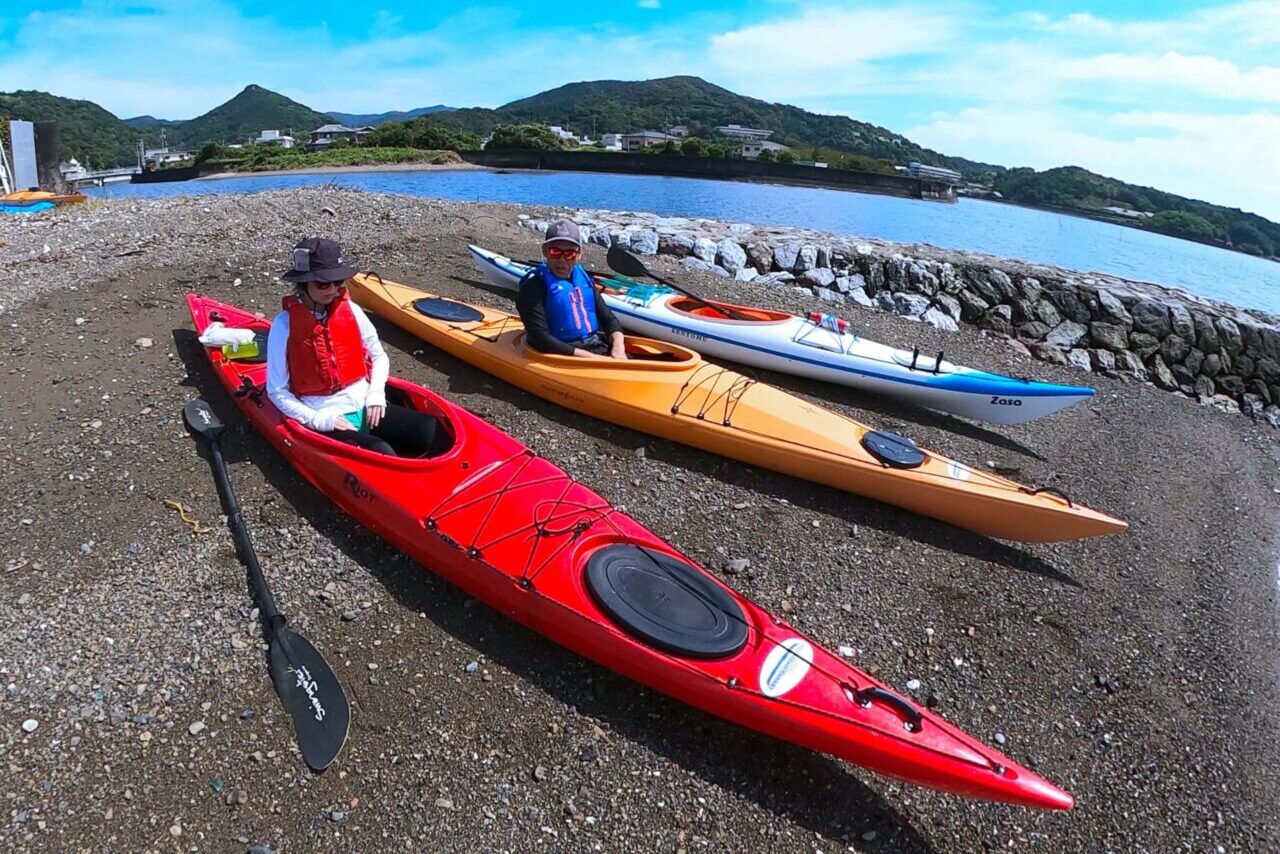 <Overview of the Private Tour>
Enjoy our exclusive private tour to have a memorable time only for your group.
A professional guide/ certified kayaking instructor fluent in English will lead the tour. Come and have a wonderful time in Gokasho Bay with the quintessential Japanese natural environment rich in diversity and calming ria coastline.
Click Here

Private Tour

Enjoy our exclusive private tour to have a memorable time only for your group. A professional guide/ ...

続きを見る
Notes on Our Services
| | |
| --- | --- |
| Outfit | Please wear clothes you don't mind getting wet. We recommend long-sleeved tops and long pants. Rental shoes are available. |
| Age | 3 years old and above. |
| Pet | Only dogs allowed. |
| Mode of payment | Cash (JPY) or credit card (VISA, Mastercard, AmericanExpress, DinersClub, Discover, UnionPay) |
| Separate restrooms | available for men and women |
| Separate changing rooms and showers | are available for men and women. |
Location and Car Park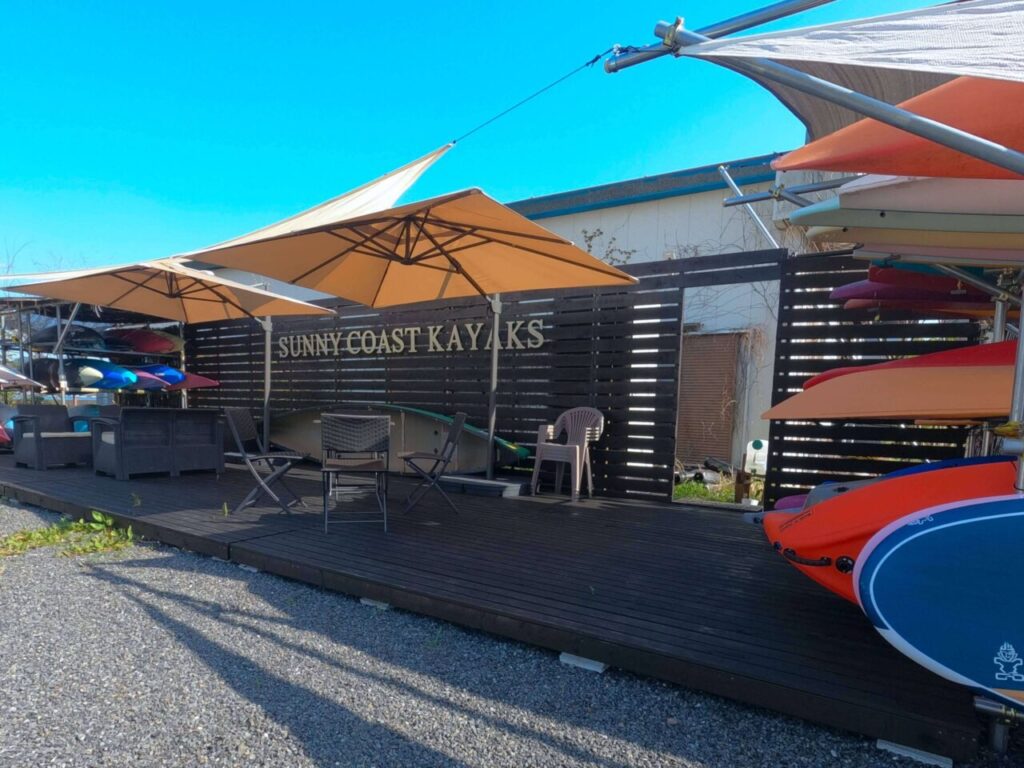 Sunny Coast Kayaks Address: 1007-17 Gokashoura, Minamiise, Watarai District, Mie, 516-0101, Japan
●Access by Car
Exit at the Tamaki Interchange on Ise Expressway. Turn right at the intersection with Lawson, and go straight for 30 minutes (drive for approx. 20 km south on "Sunny Road").
→Turn left at the intersection with Family Mart on the left (National Route 260) and turn right at the first traffic light (it is the intersection with "SEIBU" sporting goods store, after seeing "FIVE" cafe on the left).
→Go straight along the road for about 200m. You will see "Sunny Coast Kayaks," a building with a blue roof and a white wall on your left.
Car Park
The car park is behind the building. Please note that the slope in front of the building is steep and may damage your car's bumper, etc.
●Access by Train and Bus
From Kintetsu "Shima-isobe" Station, walk to "Isobe" Bus Center. Take the bus bound for "Gokasho" for about 30 minutes. Get off at the bus stop "Gokasho", and you will see "FIVE" cafe and "SEIBU" sporting goods store. It is about 3 minutes on foot from the bus stop to Sunny Coast Kayaks.
*Please note that there are few bus services available from JR "Ise-shi" Station or Kintetsu "Ujiyamada" Station.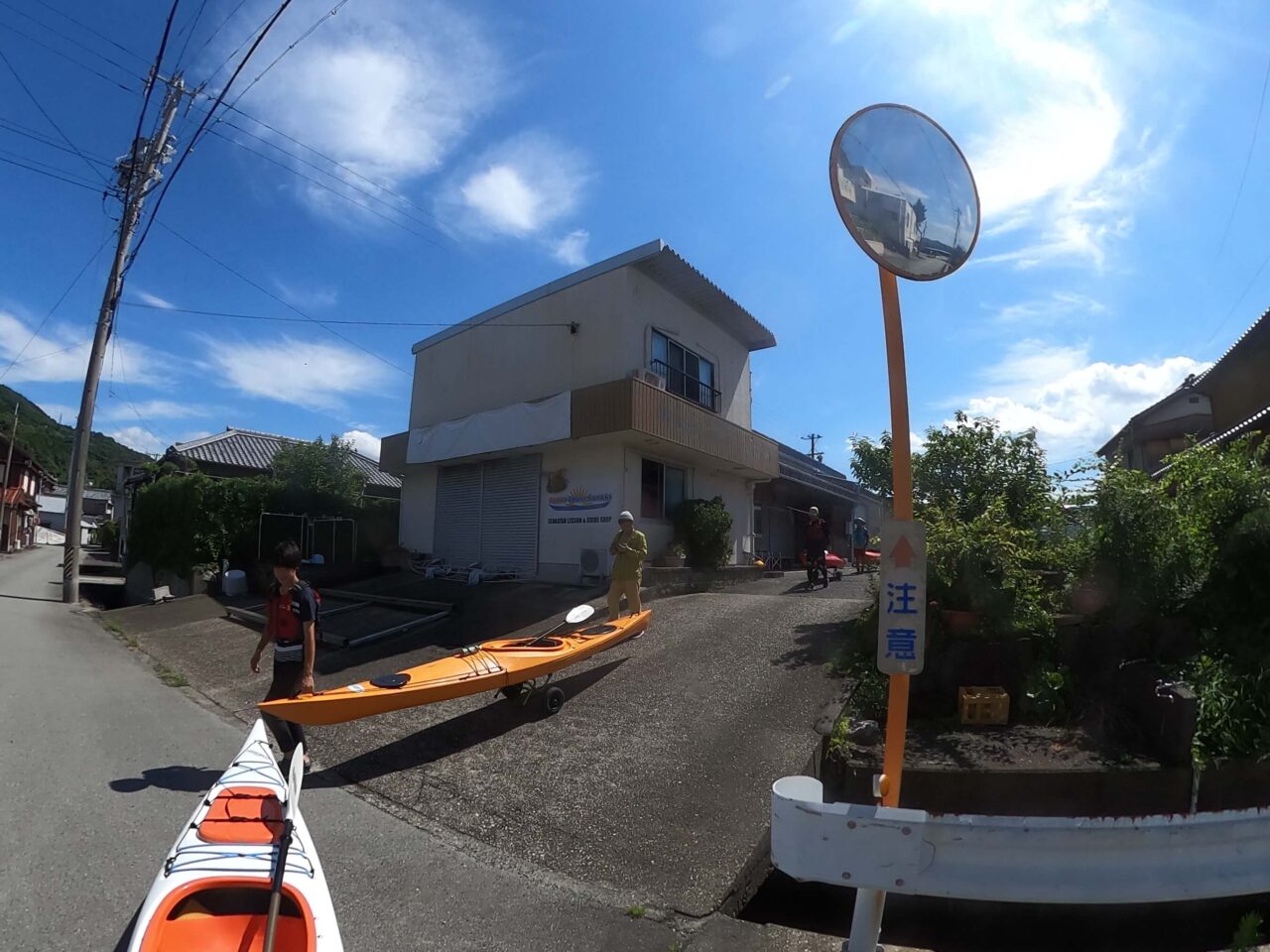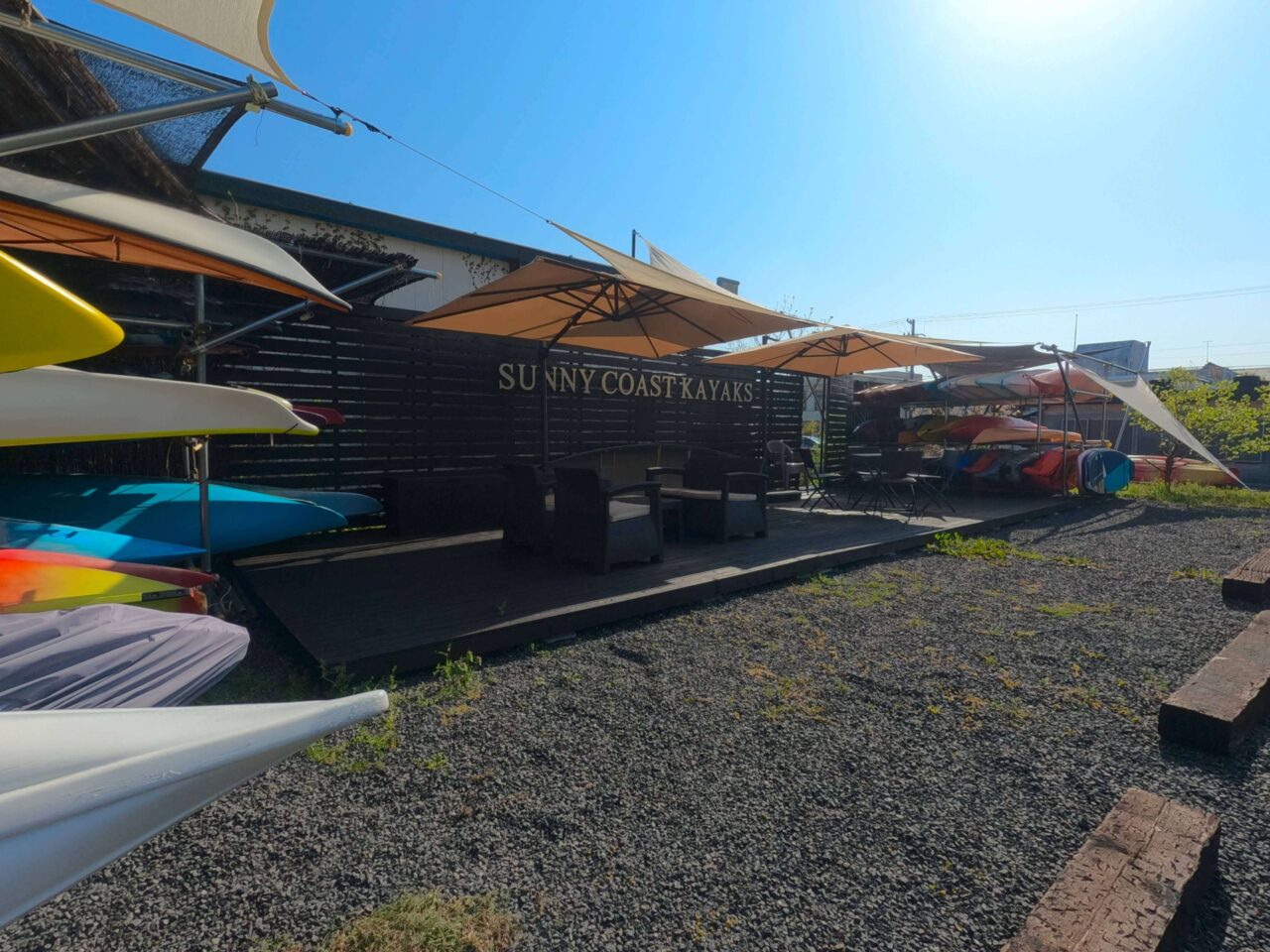 About Us
Company Name
Sunny Coast Kayaks
Business lines
・Implementation of kayak lessons and guided tours
・Sales of kayak-related supplies
・Provision of kayak instructor training programs
・Implementation of educational programs
・Acceptance of internship programs
・Management of a membership system for the use of boatyards and facilities
・Consigned business on marine safety management
・Acceptance of Local Vitalization Cooperator, etc.
Address
1007-17 Gokashora, Minamiise, Watarai District, Mie, 516-0101, Japan
TEL&FAX
+81-(0)599-66-1919
E-MAIL
info@sunnycoastkayaks.com
Business hours
9 am to 6 pm (all year round)
Holidays
Irregular
Representative
Yoichi Motohashi
Establishment
February 20, 2013
Meet Our Staff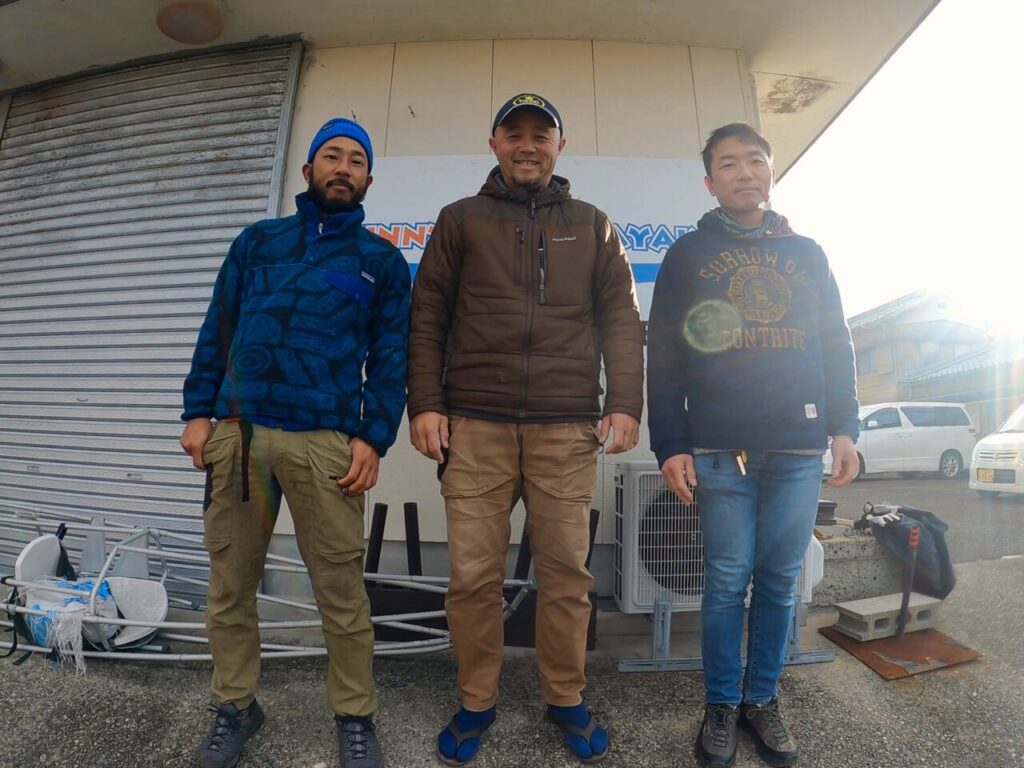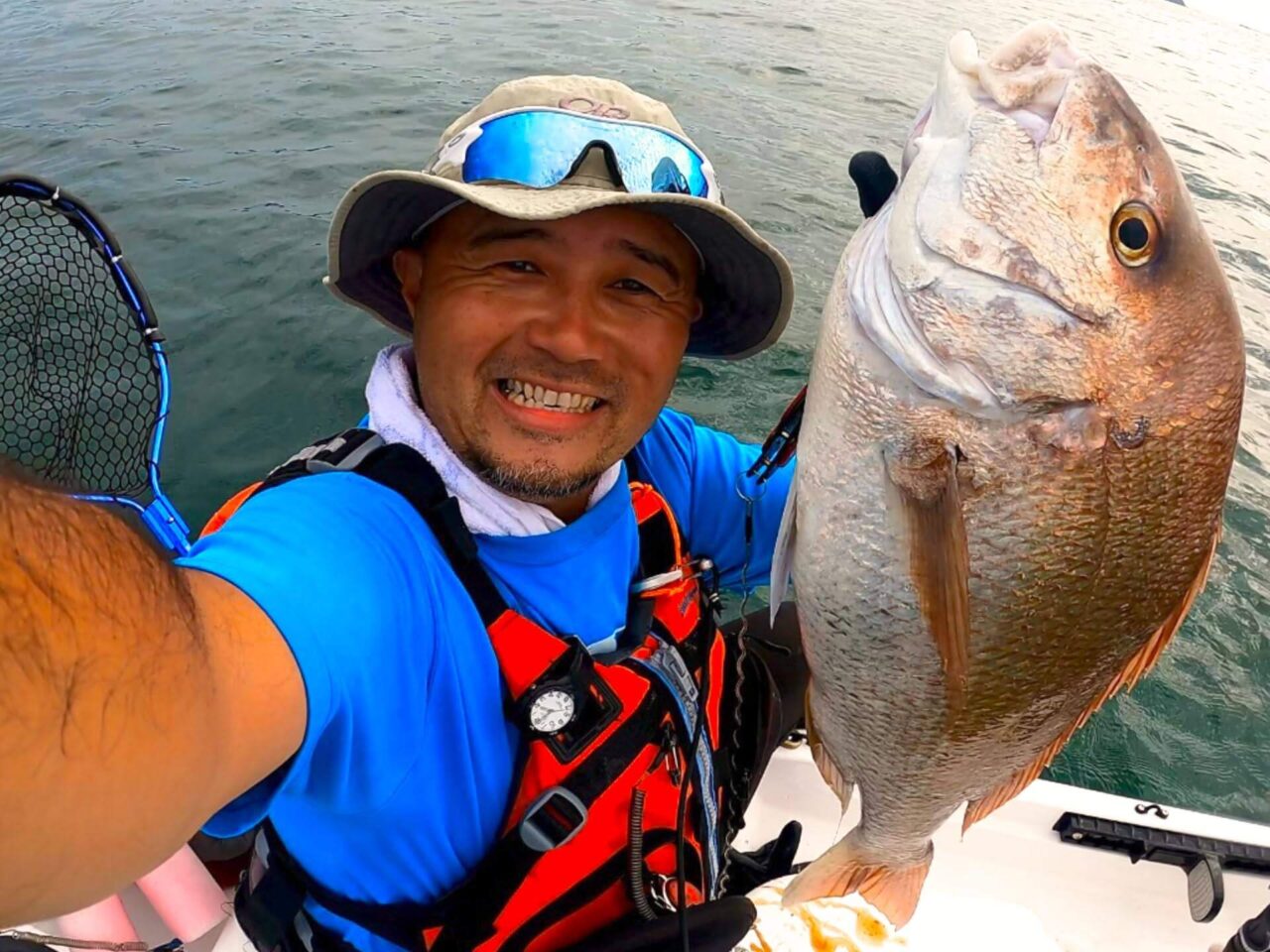 Yoichi Motohashi, Chief Instructor and Guide
---
Representative of Sunny Coast Kayaks
Japan Safe Paddling Association
- Accredited Advanced Instructor
- Accredited Sea Guide
- Director
- Instructor Trainer
- Examiner of the Leader's Basic Course Certification
- CPR and AED Instructor
Ise-Shima National Park Eco Tourism Promotion Committee
- Vice President
- Chairman of the Human Resource Training Section
- Chairman of Registered Guide Committee
WILDERNESS MEDICAL ASSOCIATES INTERNATIONAL
- Completed Wilderness First Aid Course
Accredited First-aid Trainer
Licensed Boat's Operator
Since Yoichi purchased his folding kayak in 2000, he has been a constant challenger like a rolling stone. After working for a major outdoor gear manufacturer in Japan, Yoichi trained under Tatsuji Yoshikado of "Paddle Coast," and became independent and opened Sunny Coast Kayaks in the spring of 2013.
Yoichi treats himself to Scotch Whiskeys. He is particularly fond of Islay single malts but always takes Dewar's these days. Yoichi also loves camping but needs to work on increasing his cooking repertoire.
Yoichi graduated from Nihon University College of Law. He was a member of the Nojuku Circle (backpacker traveler's group).
<Kayaking experience>
Solo paddling:
Whitehorse to Beaver Creek on the Yukon River, Canada (2002, 2003)
Wiseman to Bettles on the North Fork Koyukuk River, Alaska, USA (2005)
Glasgow to Campbeltown in Islay Island, West Coast of Scotland (2009)
Ominato, Ise to Nachi-katsuura on the Kumano Sea Route (2011)
Gokasho Bay to Kushimoto (2015)
Group kayaking:
2nd and 3rd Shiretoko Sea Kayak Symposium
3rd and 4th Kumano Sea Route Expedition (joined as a staff)
4th-12th Setouchi Kayak Crossing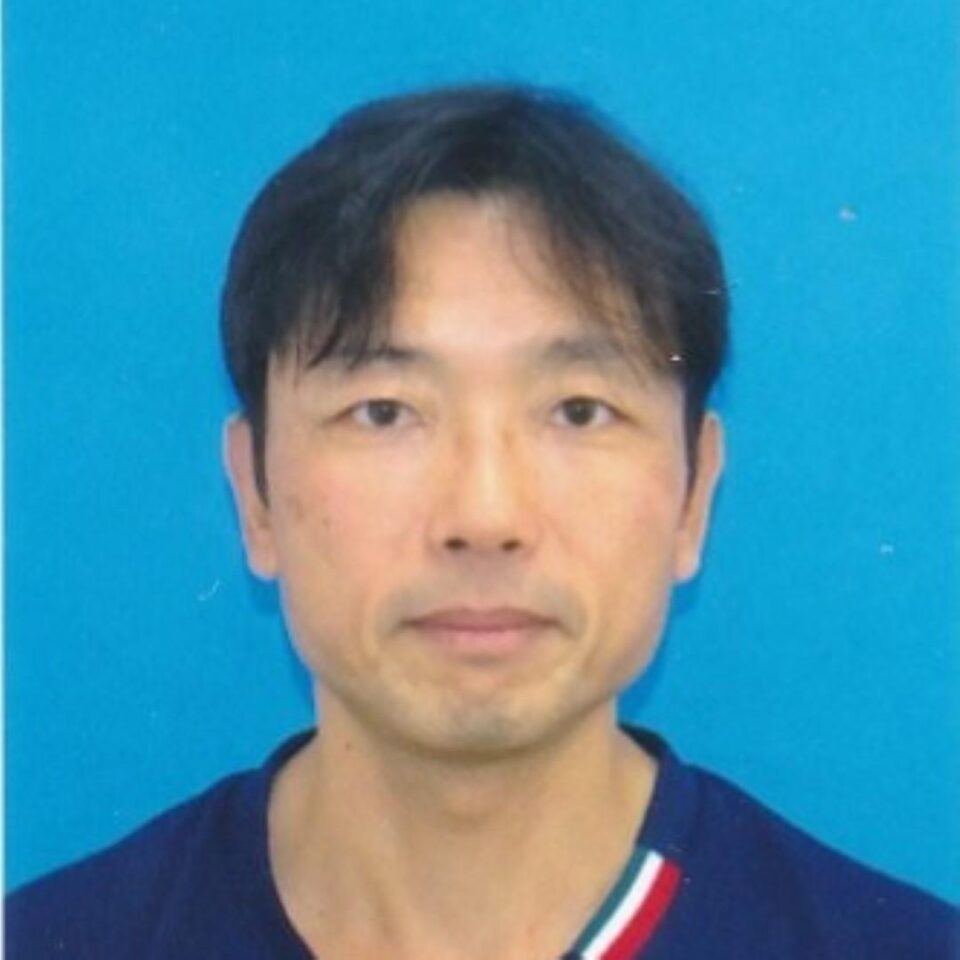 Tomoharu Sawahata
Japan Safe Paddling Association
- Accrredited Basic Instructor
Licensed Boat's Operator
2017-2018 Honey Meister
RSS Snowmobile License (3rd)
TOEIC 865
Originally from Tokyo, Tomoharu has over twenty years of experience in software engineering and was a visiting scholar at the University of Minnesota for two years. He also has a multitude of experience of sailing dinghy and cruiser for twenty years, kayaking for five years and three years of rowing (coxed shell four and single scull). His love for sea motivated him to relocate to Minami-ise Town as a Local Vitalization Cooperator.
Sunny coast kayaks English Menu